Chandler Bing & the Art of the Proposal Process
Pitch Process – tell me more! What's Pitch Process?
We are asked this all the time at networking events. It's awesome, because our branding clearly works – people want to know more about our business.
Someone once threw a Friends reference at me. She said 'You're the Chandler Bing of business. No one knows what you do.' I googled it – and turns out, Pitch does (sort of) do what Chandler did.
Google says 'Chandler works as an IT procurements manager with the specialization of statistical analysis and data reconfiguration'. Still sounds like a lot of big words that say nothing.
Nothing, that is, unless you know exactly what it means.
We call ourselves Process Consultants, and we specialize in proposal and bid document coaching and strategy. Sounds like a lot of big words that say nothing, right? Unless, of course, you know exactly what that means.
When we think of a proposal, it usually involves fancy bling, and someone down on bended knee. In the business world, a proposal is a document detailing the procurement of a commodity, service, or valuable asset, to potential suppliers. From the supply chain side, it's typically called an RFP – or Request for Proposals. An RFP is submitted early in the procurement cycle of a project. There's that Chandler reference!
Think of it this way – when the city you live in has a budget approval for a new school to be built, someone has to design it, construct it, paint it, furnish it, and most importantly, manage the project. Every one of those steps requires a vendor to complete it. There's a budget associated with the new school, so each and every piece of the project will have dollars allocated – this is for the sake of transparency – for taxpayers, all levels of government, competitors, and so on.
To ensure this transparency, the city will issue an RFP. In this particular example, they may issue an RFP for Prime Consultant services. That means the company responding to the RFP will put together a team that meets the requirements set out in the RFP document.
RFP documents are meant to be competitive, fair and transparent. There are rated evaluation criteria that the respondent must reply to – this is called compliance.
Wayyyyy back in the days of the economic boom, a new school might be awarded after a good golf game and a nice bottle of scotch. Maybe a handshake and a nod would suffice, and a contract would be drawn up, you know, whenever.
Those days, much to the chagrin of some, are long gone. And so now, you don't have a chance of bidding on that school if you aren't submitting a compliant RFP.­ If you're not submitting a compliant RFP, you can't win the work…and if you can't win the work, you can't make the money.
And that is where Pitch Process comes in.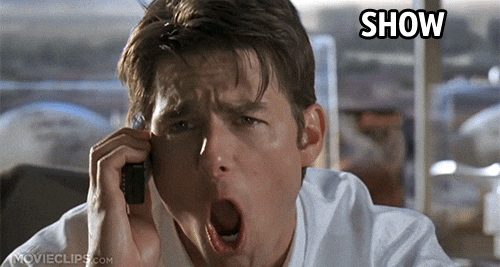 We are here to ensure businesses are submitting compliant proposals. With our experience and knowledge of the RFP process, we will come in to an organization, assess their existing process, and make recommendations to improve procedures. Because a proposal is usually associated with overhead costs, maximizing return on investment is a key factor for any company submitting a bid. Our goal is to increase ROI, improve efficiency, and focus on the core goal – improving your businesses overall win rate – which makes you the money.
So, while Chandler Bing might be a funny point of reference, what Pitch Process does is very real. We've won companies almost $200 billion – yes, that's billion – in awarded work.
We take what we do very seriously. We're passionate about quality, compliance, and of course, process.
If you're still wondering what the heck we're talking about, or if you'd like to know a bit more about our business, click on over to the Contact form & leave us a message!